About Dr. Olivari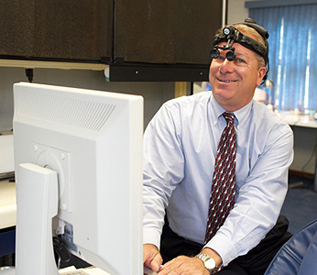 Dr. Olivari, hometown Carlstadt, NJ, was a graduate of Becton Regional High School in 1977. James attended Farleigh Dickinson University from 1977-1981 where he earned his Bachelor of Science Degree in Biology, Magna Cum Laude.
James received his DMD degree at Farleigh Dickinson School of Medicine in 1985 and returned as an instructor of clinical and laboratory prosthetics at FDU, from 1987 –1991. From 1992-2002, James was an instructor of clinical prosthetic dentistry at Columbia University School of Dental Medicine.
James has two daughters and coached soccer, basketball, and was a Girl Scout leader for 3 years. He coached more than 15 sports teams in the past 10 years.
James is an avid cyclist. He worked his way through college and dental school by being employed by USA Cycling Team. He custom built bicycles for various racing teams in the early 80's including the 1984 Women's USA Road Team, Trinidad, and New Zealand Men's Olympic Team.
Dr. Olivari has been a practicing dentist for 27 years.
Office Hours:
Monday:
Tuesday:
Wednesday:
Thursday:
Friday:
Saturday:

9am-6pm
9am-6pm
9am-6pm
9am-6pm
8am-12pm
8:30am-2pm
Conveniently located in Wood-Ridge, NJ – 5 minutes from RT 80 & RT 17, with on-site parking.
New patients are encouraged and invited to visit prior to making an appointment.